Big shout out to fellow London National Rail busker (and a newbie at that) Esther Turner! While waiting for me to finish my booked stint in a draughty Liverpool Street entrance hall (and a long wait she had of it too), she bought me a coffee to warm my hands up – which may have been the only thing that kept my fingers able to negotiate Irish reels and jigs at something like authentic speed to the end of 2 hours; at the time valued much more highly than any cash donation (not that I expect money from fellow buskers anyway, that would seem kind of going round in circles … ). I would say I'd failed to allow for just how cold it was that morning, but I know from experience I can't play in tune with even fingerless gloves on my left (fingering) hand anyway.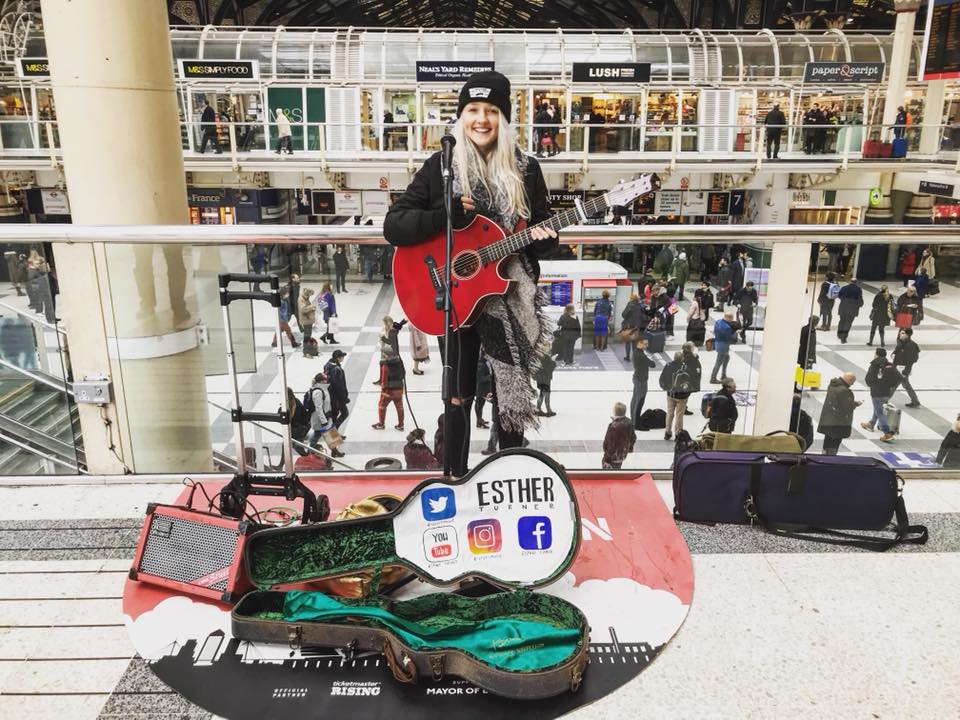 Hmm, probably should have moved my violin case out of shot before taking this photo for her promo / social media channels …
So thanks again Esther, welcome to the station busking circuit and good luck with everything (including new single releases!).