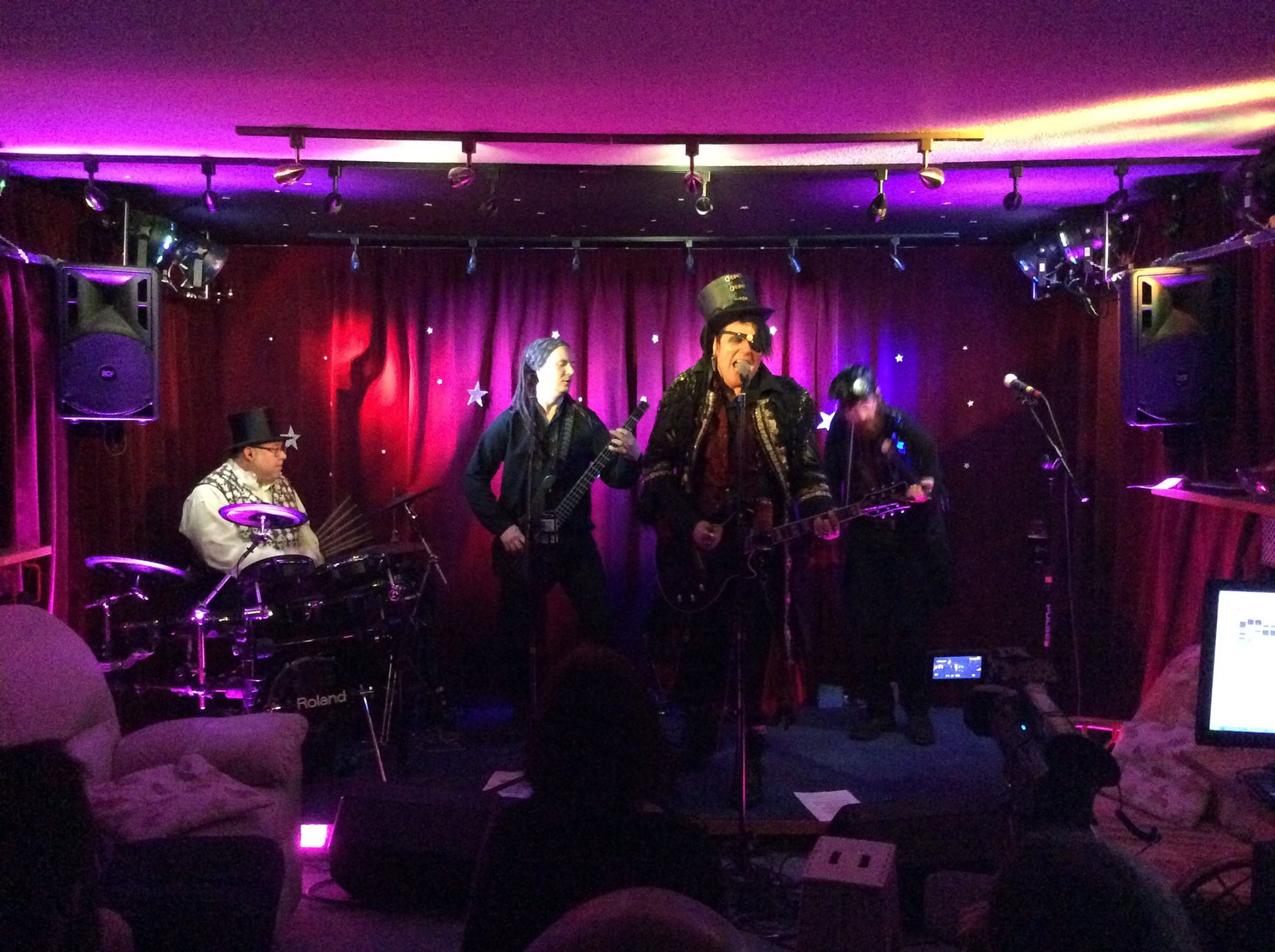 Of course, it's about afterlife, where things lead … Not, in the case of Saturday night's Filthy Spectacula gig, a showcase or audition that might be our 'big break' (they virtually don't exist any more, though we would consider truly believable and acceptable offers). Our reasons for wanting to play at the Quiet Whistle Test project (check out Facebook and YouTube for more) were subtly different.
Because besides playing to about 20 people in a (rather large and essentially converted to a film studio) living room, the QWT sets are all filmed and audio recorded to pro standard, edited down from four continuously rolling cameras and a multichannel desk feed. For us, that captures a slice (about half an hour, with the slight constraint of small space and small audience on quite how overboard our showmanship could go) of the genuine live Filthy experience – something our studio recordings, good as they are, are much further away from, and music videos are in a sense tangential to, and which handheld cameras in the audience at gigs tend to render only fuzzily and with sadly overdriven microphone levels, however much of an overall impression you can get of loud enjoyable bouncing around.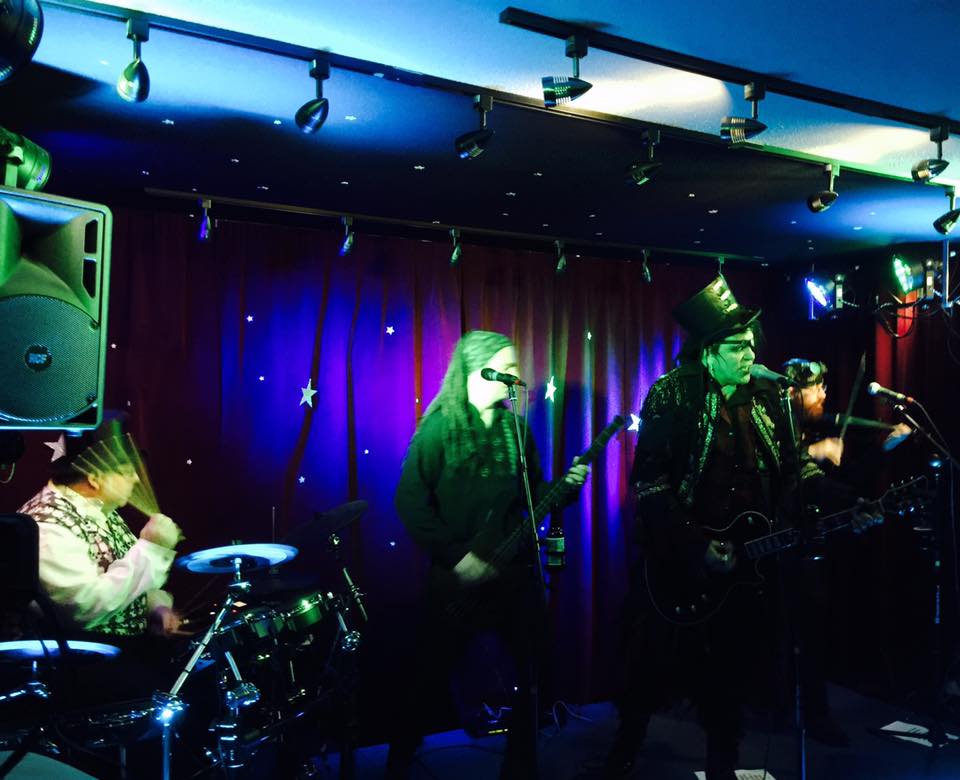 Naturally enough, that together with the magic of the internet enables us to spread the Filthy gospel (or, as we like to call it, 'the bad news') to people far and wide – to people we can never really hope to play to in person (we'll keep you posted on the tours to New Zealand, Siberia and Uzbekistan). But also and perhaps of more immediate importance, to people who've never yet heard of us, but who we might play within striking range of – and who might just google the name off a poster, or see the video first and the gig date second, and think 'that looks and sounds like a lot of fun. I'll go and see that live.'
So the number of people we were really playing to that night might dwarf the number in the room by a hundred times, or a thousand. But there's more to it than just online fans, or even filling up gigs in areas where we aren't that well known.
Because the single most important audience for any band (sorry to break this too you) is promoters and organisers. Oh, we hate playing to empty rooms, and if there isn't the evidence of punters turning out for you then most people won't book you. But nobody will book you if they don't know you exist, or if they don't think you're any good. Or if they aren't confident you're any good live.
So this is where live video such as we were making really comes into its own. Because much as we'd love to, we can't pay travel costs and entry fees to bring event bookers into our gigs from far and wide, even if they had the time. And without good quality capture of a live Filthy phenomenon, it's easy for them to doubt our swearing blind that we're the highest-energy, most good unclean fun live act since punk petered out the first time round. Less so with the evidence right under their noses, or wherever they put their computer screens and headphones.
Judging by the live sound on the other two bands on the night (hosting prog project Quiet Wish (spot the double-layered pun in the event name, if you're old enough to remember / inquisitive enough to have discovered Old Grey Whistle Test) and Hampshire folk champions Meon Rose) and by the evident technical know-how involved, we are all in for a treat when the footage is released (probably in mid-March). Let's make our smallest gig yet one of our biggest ever.