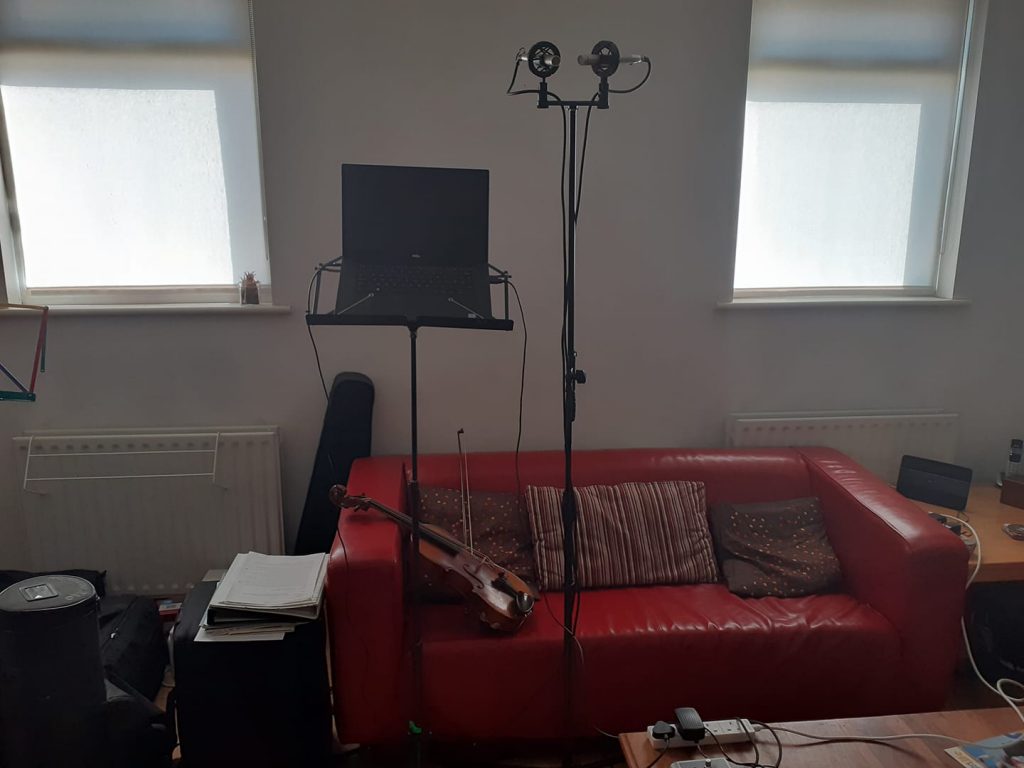 I am able to record from my home for remote overdubbing / multitracking; and to film myself as well if required for your project. Studio quality audio guaranteed with the following professional setup:
2x the t.bone SC140 small-diaphragm condenser microphones
Audient ID14 audio interface
Audacity software (for audio recording)
OBS software (for video and audio recording)
Twin-microphone recording means I can record myself in stereo, or provide close-miked and room sound captures of the same take. I have a wide range of experience playing to click and guide tracks, and multitracking layers of myself for multiple parts and/or a more expansive, orchestral sound. And of course you can request any combination of my instruments, and (within how we agree for my time to be paid) listen to initially submitted takes and request additional / replacement sections, without worrying about running out of studio time and having to find another date when everyone including the same studio is free!
Here's some remote video and audio for function / covers band the 145s: