No, this isn't a post about Game of Thrones (of which I have not seen a single episode, despite having played two different string quartet arrangements of the theme, using it regularly in busking sets and quoting it in my improvisations on Kindred Spirit's song about a dragon … ). No, the winter in question is the voice and face of my new job, Winter sings Streisand.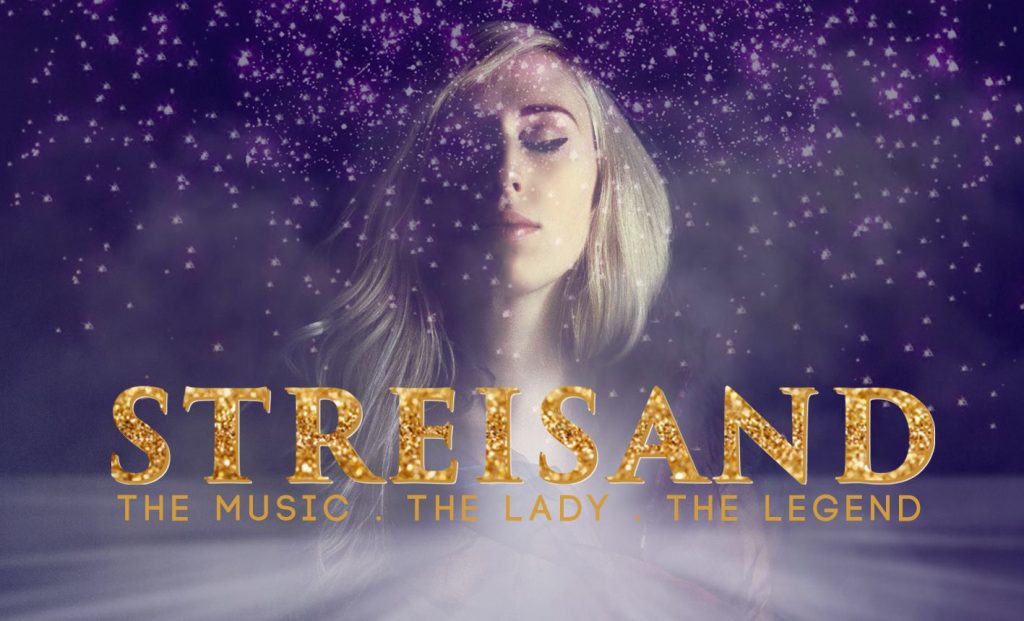 Winter and her MD / pianist Simon have been doing duo shows of the music of Barbra Streisand for a few years, and they did one previous outing of the combo, theatre setting version last summer. However, Saturday 26 January was my first show with the project.
While the musical atmosphere and the shape of the arrangements are very faithful to Streisand live, film or album versions, this is not an 'acting' show – Winter is full of personality as a fan and the show flows through informed (sometimes récherché!) anecdotes and biography, but there is no attempt to adopt the elder singer's persona. Given how much Streisand acted (acts, rather – she is still an active performing presence) her songs it would be rather pointless anyway, and certainly a step backwards in terms of taste.
It makes absolute sense in those terms to have a live band, allowing the stretching and squeezing of time so characteristic of the style to be done in reality rather than following one set of nuances with a backing track. And this Winter certainly does, keeping me on my toes with timings and rubato that are confident and well-judged but also daring! Streisand's accompaniments have varied from a jazz combo up to a symphonic Broadway orchestra, so there is inevitably some creativity involved in arranging the show for a viable touring band of violin, piano, bass and drums (I particularly enjoy the number where I get to step into the shoes of a big-band lead trumpet!). But is it bad of me to say I think some of the 1980s repertoire gains from replacing the masses of spacey synths with slightly more acoustic, or less era-specific, timbres?
In theory, this is the 'same show' each time – same set list, same personnel. But, on the other hand, the freedom of many of those performances and the fact that the linking narration is prepared but entirely unscripted means each performance is unique and genuinely responsive to that night's audience. (Plus, Simon, Winter and I had a very productive session honing the violin arrangements yet further this week, so the next audience gets another 'premiere' version!)
A very nearly sold-out and highly enthusiastic audience at Basildon's Towngate Theatre clearly had a great time (and had to be denied a second encore) on the 26th. The next show date is 6 March in Bury St Edmunds, but we have bookings almost all across the country up to the end of the year and new dates being added all the time, so check my gig list for one near you. And don't miss it!