… I'm returning to live streaming. Not off my own bat, simulcast and genre-spanning this time, but a fairly straightforward 'classical' solo viola recital for Facebook project Front Room Concerts: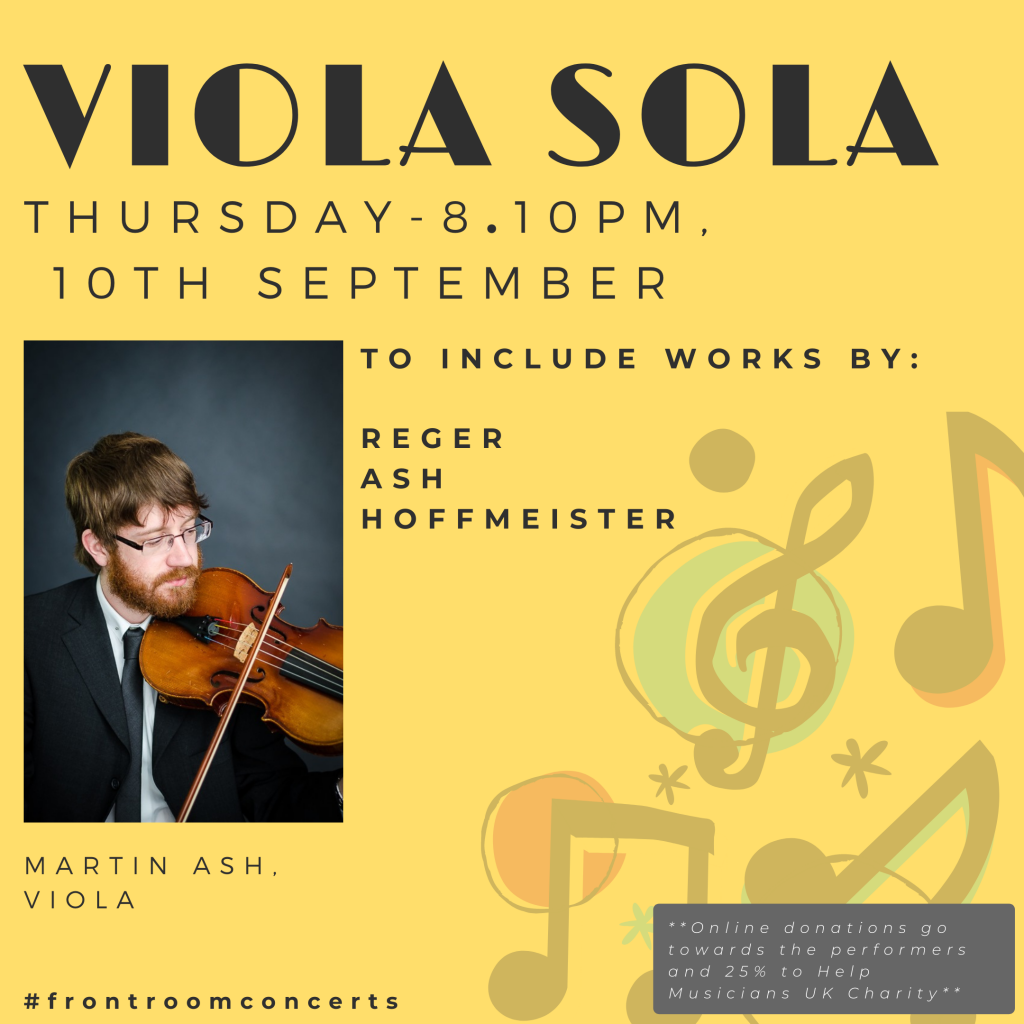 Though I'm still managing to break with usual art music convention to the extent of including some of my own compositions! To unpack that slightly cryptic repertoire list, I'm planning to play:
The first and last movements of Reger's first suite for solo viola (in G minor)
The three I've so far written of my open-ended series of 'preludes' for solo viola
Four of Hoffmeister's set of viola 'études'
These are usually well-attended virtual events with a lively chat-box conversation. Donations will be split between myself and the charity Help Musicians UK, who have supported many of my friends who found themselves in dire financial circumstances as soon as we were locked down, so please tune in, comment, give and make me feel good about going back to playing to a webcam and a pair of mikes for this once!