Back in mid-February, when this seemed a perfectly normal thing to do and we didn't know the world as we knew it was ending in weeks, I got up rather punctually in relation to when I'd got to bed after the previous night's wedding gig and headed to a warehouse conversion near Stratford.
There to moonlight with Fraser Parry's alt-indie-folk pocket orchestra Try Happy – Fraser being a pianist-singer-songwriter in this context, but also the cellist in the string section recording I had done for The Amazing Devil 6 months earlier. (The third member of that section, double bassist Jack Judd, both had recommended me for that session and is a Try Happy regular. Musical networking works sometimes.)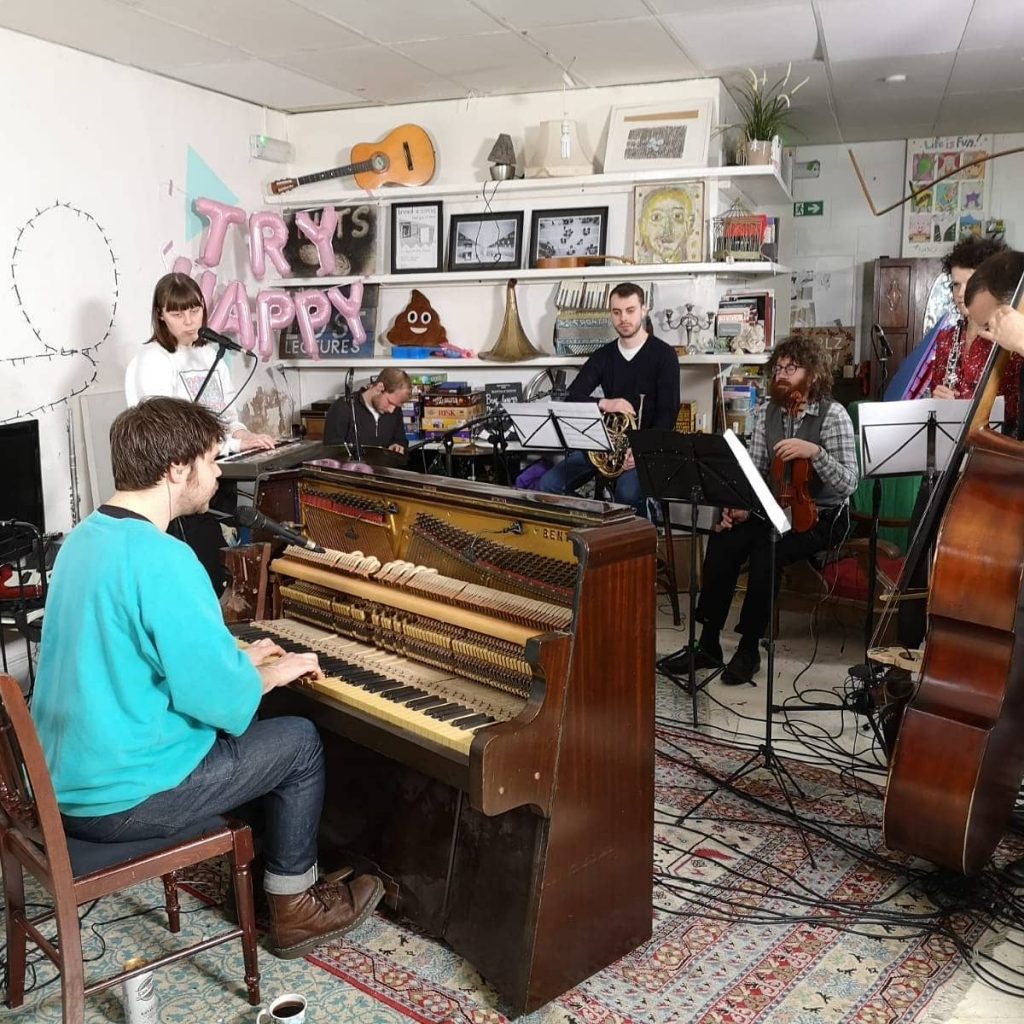 I was going to write an allusive, partly slightly ironic, purple paragraph seeking to capture Try Happy's sound. But I don't know why I'd bother, as the purpose of this day's session was to record and film three live lounge-style tracks for the extensive video series produced and curated by the For Folk's Sake brand. So you can listen, and indeed watch, for yourselves:
I believe the other two tracks will be posted in fullness of time, so do keep checking the For Folk's Sake and Try Happy web presences for more material!
In the meantime, here's to it being safe (and legal, but safe might well take longer) to get together in the same room and do things like this again soon – ideally even with a live audience …