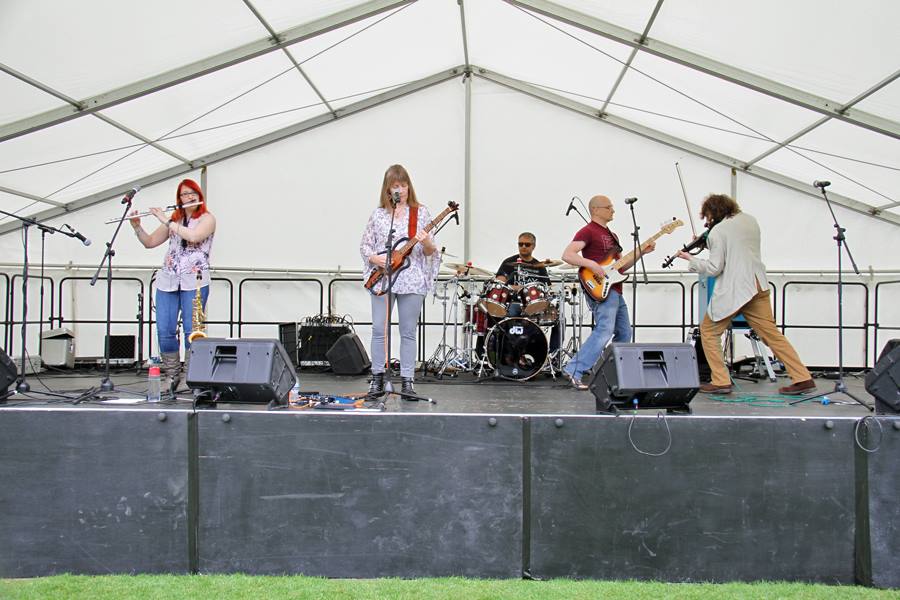 Saturday 12 May lunchtime saw Kindred Spirit playing at Richmond May Fair. It was the first full band outing since the 23rd of March, which is a while. I was slightly rusty on a couple of arrangements, but we made a good sound and were able to preview I think 4 tracks of the upcoming album (second half of which is being worked up towards recording at present).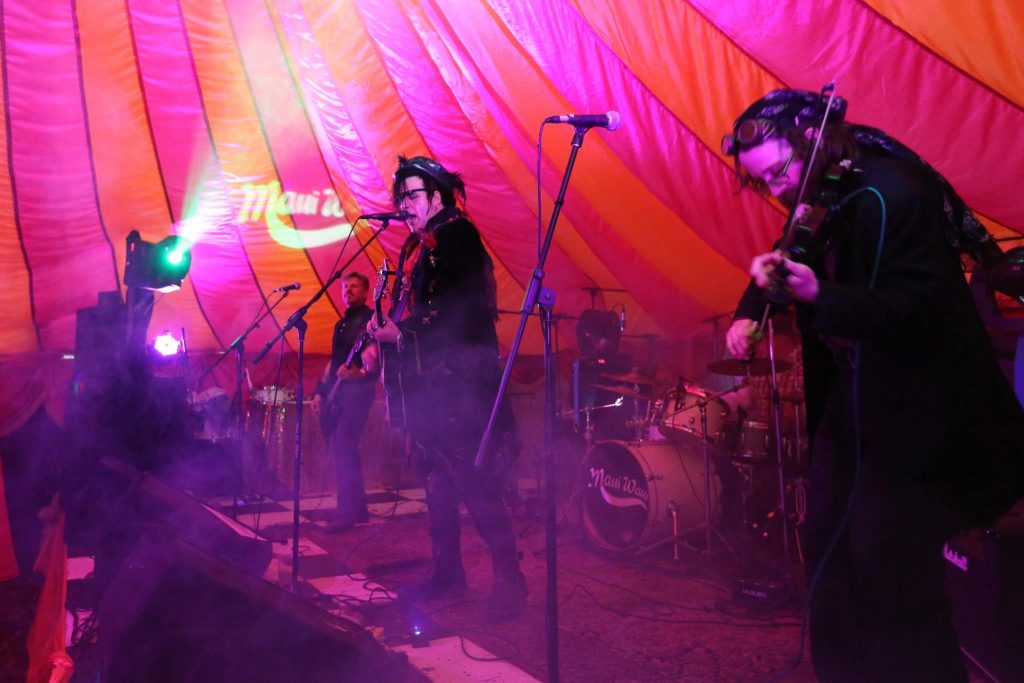 However, it was a much more notable return to form that evening for The Filthy Spectacula. Our set at Maui Waui's Pirate Ball (yes really!) was our first since late January, and the first ever with new bass monster Bullring Bryce (aka Warwick Preece). It was a good audience and a rocking gig – but I think I've forgotten how to pace myself for a 1-hour Filthy set, and was exhausted, sweaty and shaking by the end!
And to complete the set, on Thursday 17th I did my first busking set in a little while too. That was also a bit more tiring than I remembered (I think my right arm had got used to not playing long stretches of Irish fast fiddle tunes), and I had a couple of unexpected memory blanks, but it was generally a good start back to a routine I want to keep up.
So getting into the swing – gigs with both bands, festivals, summer events, busking. Also some other things which I will update you with in future posts! Hope to see you on the neverending tour …