Friday the 13th seems a good day to announce a Halloween performance (cue diminished seventh chords) …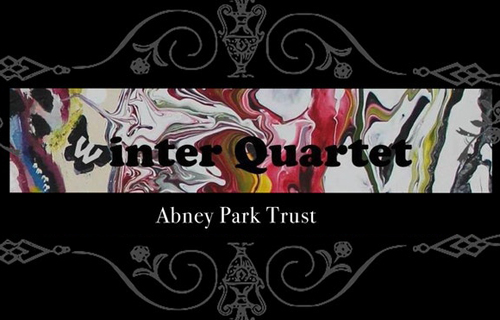 No, surprisingly enough, this is not a Filthy Spectacula gig (though we are playing a private party this Saturday). Tuesday 31 October (in case you forgot when Halloween is) sees my début with the Winter Quartet on viola, injecting an extra chill into the beautiful but morbid setting of Abney Park Cemetery (home to the mouldering bones of pretty much everyone from Keats to Yeats to Amy Winehouse, one gathers). Think less songs about Victorian serial killers, more Danse Macabre, Night on a Bare Mountain and In the Hall of the Mountain King. Mmm, and some less obvious string quartet repertoire choices which I won't give away.
Tickets have just gone on sale here and include free hot drinks against the physical chills (the Victorians weren't big on heating in cemetery chapels – make sure your preferred Gothic / Dia de Muertos regalia is better suited to English winter than Mexican one); but we make no guarantees against the ectoplasmic ones.
Muwahaha.
Muwahahahaha.
…