The times have been and are a-changin' for my performance experiences at present. If you couldn't deduce this from the above video, the Kindred Spirit Duo (ie Elaine Samuels and myself) spent most of the Easter weekend at the Tall Ships Regatta Rendez-Vous event, where we played seven sets (something like four hours' music) at five locations in three days. Doing a nautical-themed event, we upped the folk content in preference to mainstream covers, kept a handful of Elaine's originals in the set and, in a small new departure, incorporated some of the jigs, reels and hornpipes from my busking sets into the mix. All of this was open air (in England in April, we were very lucky to have only one set rained on and that only for about 10 minutes!), but some of it on amplified stages and some busking-style, bring your own everything. Elaine used a battery-powered busking amp for guitar and vocals; I went old-school, playing acoustic violin and singing unamplified for the busking sets and having my Fishman pickup attached to the bridge of the acoustic violin for the amped slots to avoid carrying two instruments around.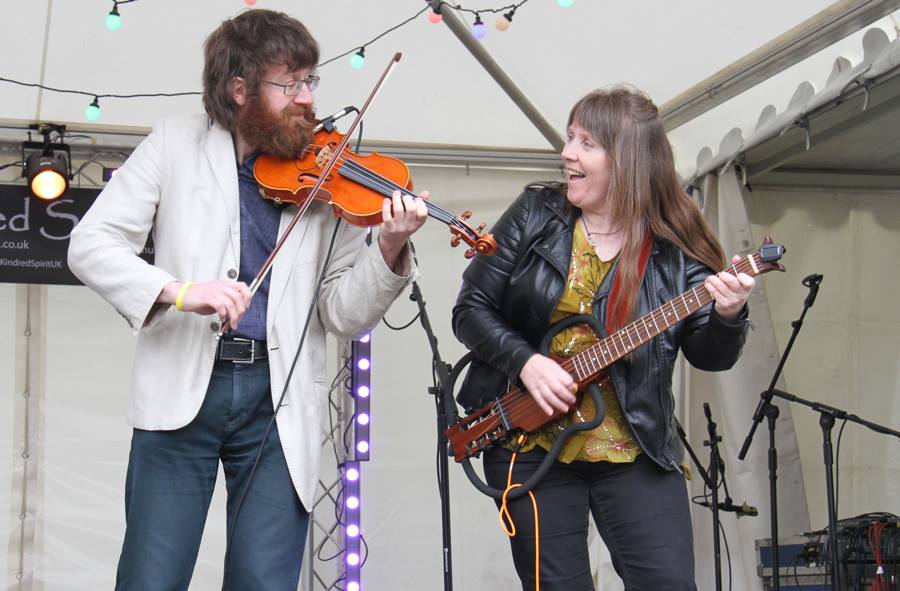 Whether in the middle of a festival site or on the street in central Woolwich, we always managed to gather a significant, if usually transient crowd, even in bad weather, and certainly everyone had a lot of fun! All in all, quite a few new or unusual things for us as a group, but hopefully not the last time for any of them.
The upcoming gigs list takes an even more unusual turn from here though. The next four items, currently covering all my non-busking live commitments until late May, are all classical, more-or-less orchestral concerts as a freelancer. 'Business as usual' (or is it?) with rock band gigs and myself as permanent member doesn't resume till 27th and 28th May, when I'll be playing with Kindred Spirit (the full band this time) and the Filthy Spectacula respectively to get the summer gig season properly under way.